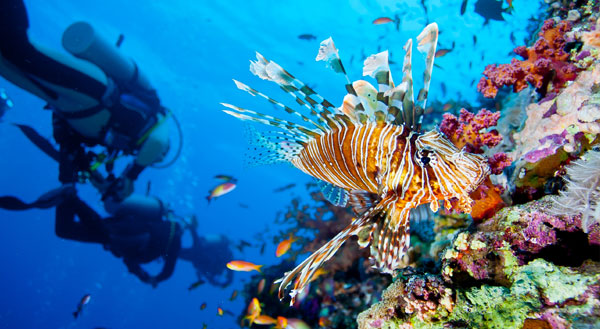 Diving in Dahab
Dahab offers some of the best diving you will find in the Red Sea or, indeed, anywhere in the world.
Dahab bay is shallow and sheltered, with abundant life and some fantastic reefs at either end (Lighthouse and Mashraba), it is perfect for students and experienced divers alike. Just a short drive from the centre of Dahab, sites such as Eel Garden and Islands are suitable for all levels, while The Canyon and Bells/Blue Hole are astounding sites to even the most experienced diver
Come with us and let us show you more … yes more …. much more !!
One of the many things that makes Dahab unique is the easy shore access to its fringing reefs, making long boat journeys unnecessary. Another factor is the incredible depths the water plunges to, direct from the shore at many sites.