Coloured Canyon
---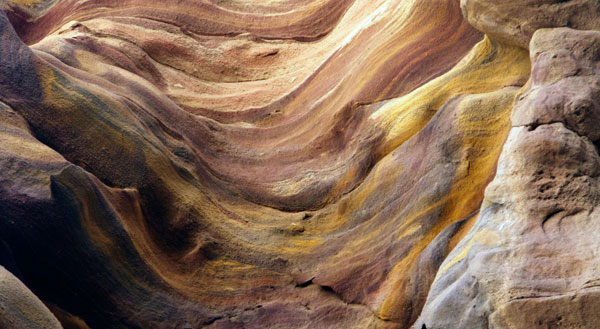 Coloured Canyon
Formed by the elements over millions of years, Sinai's Coloured Canyon is a natural phenomenon that stretches for over a kilometre and looks like a set from an Indiana Jones film.
Enjoy a long walk through the spiralling canyon and explore the natural maze and steep walls that cascade with colours including yellow, red, purple and gold. Colored Canyon offers a short, easy and enjoyable trek through a rock labyrinth of wonderful colours!
While in the area, we offer you the opportunity to visit two complete different landscapes more. The Ain Kundra oasis, which is the perfect place to meet the local Bedouins and experience their culture and life style. And the White Desert, which exudes peace and tranquility. Here, high lime content in the rock has resulted in an incredibly beautiful fissure of pure white.