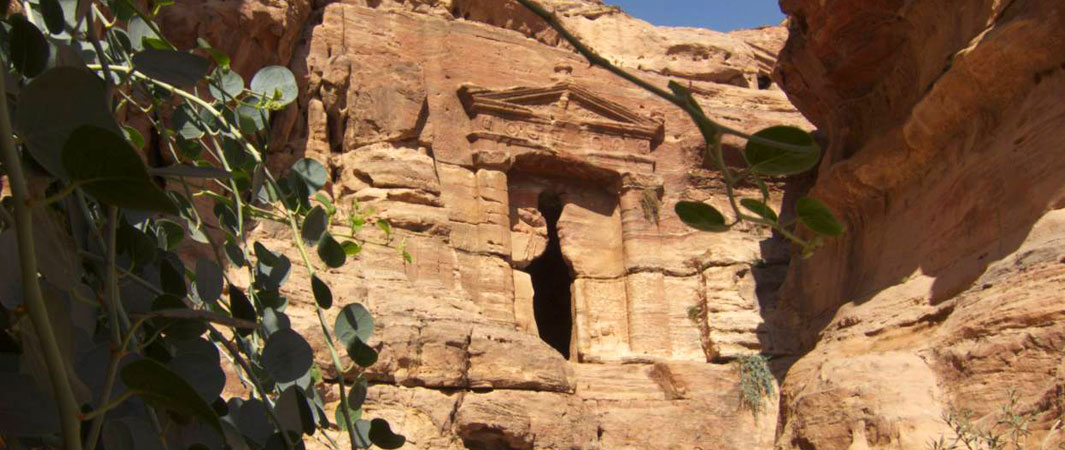 Cultural Sites
Want to learn more about Sinai's culture, traditions and history? Sinai stands as the bridge between Africa and Asia. A region of extremely rich heritage and culture, entwined with its eclectic history and dating back thousands of years. Take a trip back in history to Moses' burning bush or simply sit and enjoy the hospitality of Bedouins as we join them for a traditional desert dinner under the heavenly bodies of the zodiac.
---
Camel Trekking around Mt Sinai

Find the traces on early monastic lifestyle.


Read More...
St Catherine Monastery

Visit the Sacred Monastery of the God-Trodden Mount Sinai.


Read More...
Blue Desert "Peace Junction" is Jean Verame's Land Art masterpiece
Read More...
Nawamis

Ancestral mystery in the heart of the Sinai.


Read More...
Petra

A rose-red city half as old as time


Read More...
Serabit el Khadim

The remote ruins of a pharaonic temple devoted to Hathor.


Read More...