Ras Mohammed National Park
---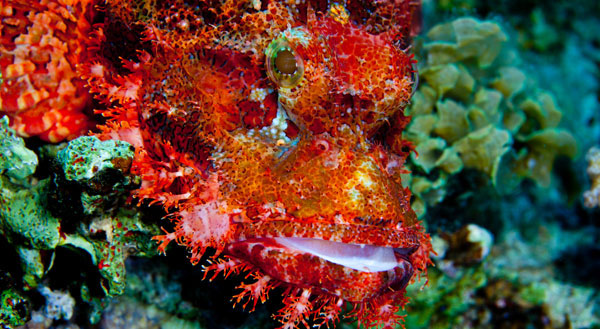 Diving Ras Mohammed
Ras Mohammed has many sites which offer fantastic diving but the most popular is Shark to Yolanda reef.
Starting at Shark reef, you find yourself on a shear wall watch your depth! There is actually a very good chance of seeing sharks here, even if there are no sharks on your visit the life here is amazingly abundant with large schools of Barracuda, Jackfish, Batfish and Snapper. Heading towards Yolanda reef common sittings are giant Morays, Turtles and massive Napoleon wrasse.
Yolanda reef is named after the wreck of the Yolanda, a Greek cargo vessel that sank in 1985. What remains is the ships cargo of toilets and bathtubs which add a surreal feel to this site. The corals here are stunning and amazingly colourful, these, combined with the richness of fish life makes Shark to Yolanda many peoples favourite dive site.
You surface at the back of Yolanda reef where the boat will be waiting to pick you up.
We usually combine this dive site with two dives more, wreck-diving in Thistlegorm.
Info
Given the altitude of the road between Sharm and Dahab, a safety break inside the city of Sharm is required (usually around one hour)