Dune Day in the Desert
---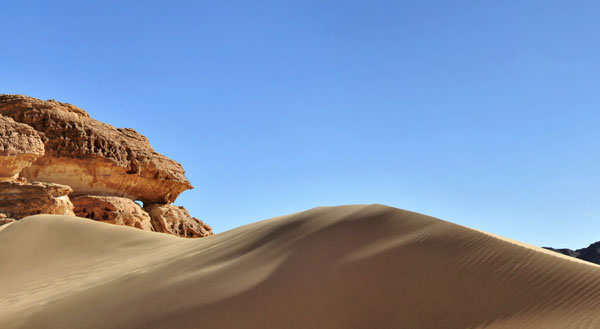 Dunes
Sand dunes are some of the world's great natural wonders. The sinai winds sculpture their spectacular shape, as the one of the rock formations around them.
This trips is a fantastic day out into the peace of the desert. Enormous sandy dunes, rock formations of extraordinary shapes, including the famous "sleeping dragon", a beautiful taste of the desert wonders.
Departing Dahab in the morning heading north towards Gabril Barqa, (meaning mountain of sand). Here we will walk amongst the dunes wending our way to a small campsite, rejoining our driver who has made Bedouin tea. From here we head towards Maghroum Mountain this is the most amazing spectacle of how the desert and mountains change contours.