Protect the Sinai
---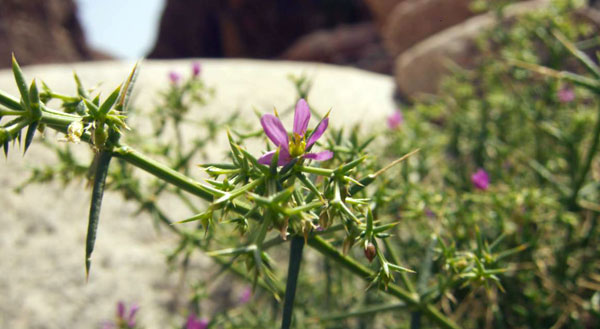 Eco-tourism Guidelines
Over the last decades, the level of tourism in the Sinai has increased dramatically causing a multiplicity of adverse effects on the society and the environment. A network of national parks attempts to conserve its most characteristic ecosystems. Never the less, your actions also count. Follow the next guidelines in order to minimise your own social and environmental impact.
Do not pollute water sources with soap, food scraps or anything else.
Do not camp within a 100 m of water sources – wildlife needs to drink too and will be disturbed by your presence.
Do not go to the toilet within a 100 m of water sources.
Crush tin cans and plastic bottles and any other waste; you brought it in so carry it out with you.
If there is no toilet, burn your used toilet paper and then bury your bodily waste.
You may burn paper items and you may feed vegetable waste to the camels with the owners' permission
Respect Bedouin culture and traditions.
Ask permission before using wells, as these are usually private property.
Only enter private gardens if invited to do so by the owner.
Ask permission before taking photographs of local people.
Do not burn local firewood, use only gas stoves or fire wood bought in town for cooking.
By Law illegal activities can result in prosecution.
It is prohibited to remove any object from the Protected Area including rocks, plants and animals.
It is prohibited to disturb or harm animal or birds.
It is prohibited to paint or carve graffiti, cut trees or uproot plants.
Your help can make a difference!