Trek Connection
---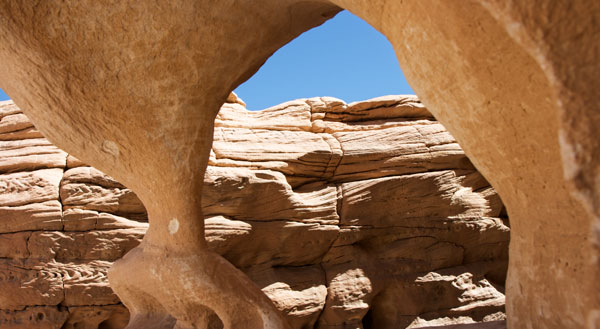 Trek from Dahab to St Catherine
Imagine three days in the Sinai desert, exploring the Coloured Canyon, visiting the Monastery of St Catherine, finding the ancient Egyptian temple at Serabit el Khadim and hicking through an extraordinary forest of pillars.
Day 1: Early morning drive our jeep towards the adventure. First visit the Coloured Canyon then Nuwibah and the White Canyon and prepare to spend the night in the oasis at Khudra.
Day 2: After the breakfast, we drive to the oasis Feiran, the largest oasis in the Sinai. And, of course we stop at St Catherine to visit the Monastery. After that, we will drive to the remote Bedouin village of Serabit el Khadim. Once there, is time to put our hiking boots and visit the ancient Egyptian temple of the goddess Hathor. Will be in the area of Serabit el Khadim where we will have our dinner her and spend the night.
Day 3: In the morning, we will visit the Turquoise Mines in Wadi Baala. After a jeep off-road drive we will arrive to Wadi el Ramla to see the Holy gravesite of Sheikh Hebus and the stunning Forest of Columns. In our way back to St Catherine, we will drive crossing the wadis of el Seih and Mekattup.