Trek deLuxe
---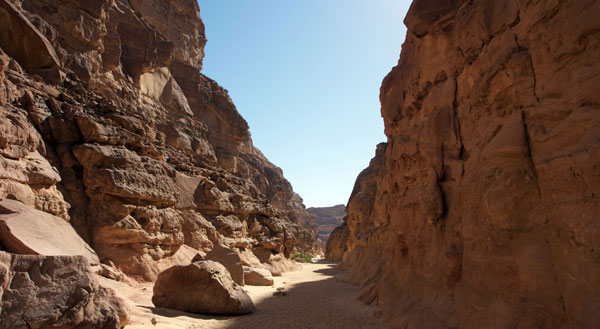 Trek in Dahab's area
A three days safari exploring fantastic scenery of the valley of Wadi safra, the mountain of Jebel Maghroum and the big sandy dunes.
Day 1: We will drive by car 10 km out of Dahab to meet our camels and Bedouin guide. A nice camel ride through wadi El Hammam following floodway and surrounded by Granite Mountains will lead us to the oasis Ein Khudra. Under the palm trees and the stars we will have our dinner and stay overnight.
Day 2: In the morning we continue our journey towards Wadi Safra with it's yellow sand dunes. Trekking, we will reach the Maghroum Mountain, a photogenic mountain with the hole straight through. Again on our camels, we will ride then to Gable El Barge and claim its top. We will stay Overnight in the wadi safra.
Day 3: We ride through wadi Hududa and reach the big Dune, where we can slide down. After we continue to wadi lligibi , on the late afternoon we reach the road again, where the car will take us back to Dahab.